Business Automation
We reduce the effort required to get things done.
In just a few hours we can turn your paper, spreadsheet, calendar or email process into a program that will make your work as easy as point and click.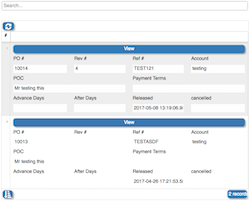 Bill of Materials Forecasting
Turning raw materials into a product can be a complex endeavor, but buying your raw material doesn't have to be. We can automate your systems or give you new ways of looking at your data. Let's take the work (and guesswork) out of your demand forecasting together.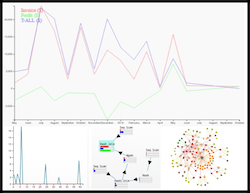 Custom Analytics and Charts
We pull data from any system and create custom reports and charts in real-time from the click of a button. Our web-based platform makes it easy to secure and distribute your custom reports and analytics.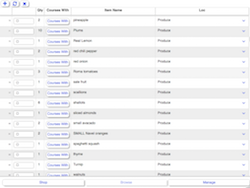 Custom Workflows
Modern business systems sometimes require carefully executed processes to maximize profit. Proper tools are required for any complex endeavor. If you're losing money because your staff is having a hard time executing processes on time or in order then a workflow system could be just what you need. A modern workflow system can remove distractions and allow your people to focus on execution. These systems often have great side effects like increased morale and reduced employee turnover.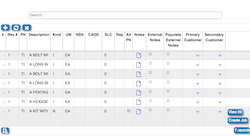 Demand Forecasting
Reduce inventory and increase turns! Tired of software designed for commodity businesses? The modern job shop can't use statistical demand models and seasonal variance calculations for the parts that matter. Solid demand forecasting is based on a foundation of facts. Get real-time receipt and demand information in a clean, simple view so you can buy the stuff you need and schedule it to come in at an appropriate time to fulfill your orders.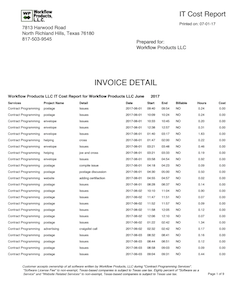 End of Month Reporting
End of month reporting at the click of a button. Have your reports stored and able to be recalled forever. We pull data from any system and create custom reports and charts in real-time. Our web-based platform makes it easy to secure and distribute your custom reports and analytics to all stakeholders.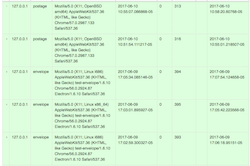 Production Control
Do you have a production line with distributed workstations and job assignments? We create production control software for managers and supervisors. Get a custom dashboard with analytics and notifications when things go out of an acceptable range.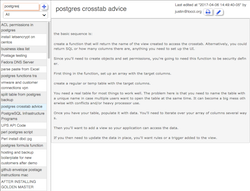 Project Management
Project management software is typically written for the 'average' user. Mostly, that makes it unusable for more than half of the people who need it! We write custom project management software that works like you do. Save time, collaborate and get real time notifications when tasks are assigned or become available for execution.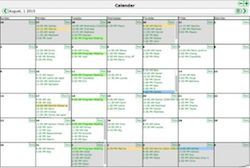 Scheduling
We can integrate a scheduling module into your application. Get a custom calendar view that makes it easy to spot conflicts, schedule new work or balance resources with deadlines. We've written custom scheduling apps for line work, production work, manufacturing lines, sales organizations and retail stores.
Application Development
We replace obsolete and ineffective programs with bright, snappy new ones.
Is your productivity suffering? Our programmers are eager to help! We can economically replace old DOS applications like INMASS/pcERP, old CMR apps like ACT!/GoldMine or old SAAS apps like Salesforce. If you have an abandoned database or website or any other software that forces you to work a certain way, we have professionals on staff that would love to replace it with a custom program or web application that works the way YOU want. Even on a phone.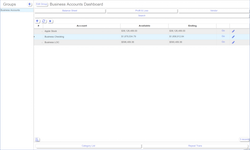 Accounting
We connect to all the popular accounting software and help make your accountant happy. We also have our own end-to-end accounting software that we can customize just for your business. Our software can ease your data entry tasks and alert you to potential problems. Need a report? We can build a one click report that pulls data from any system.
Bookkeeping
Bookkeeping can be tedious and time consuming. We can work with you to make bookkeeping fast and accurate! Have two systems you need to keep in sync? We write double-entry workflow systems to make sure you can't make a mistake or miss an entry!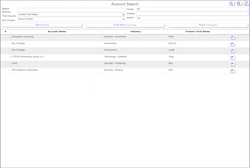 CRM
We usually start with a simple CRM app and then customize it just for your business. Some commonly requested features are sales funnels, marketing workflows or integrated demand planning, quoting, sourcing or project management.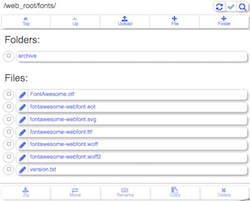 Document Control
Standard document control solutions (desktop or web app) are easy. We also create complex and non-standard document creation and control systems with features such as version history, manufacturer schematic revision control or HIPPA/ITAR compliance.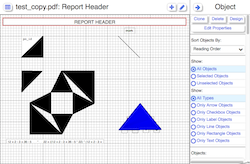 CAD
We've replaced CAD software with simple web-based software. Systems in use today range from simple drawing software to highly integrated drawing control systems used for generating ISO certified products.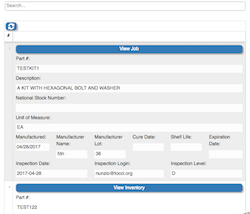 MRP/ERP
We create resource planning systems custom for your business. Common features include lot control, serialization, manufacturing process control, kit part demand and forecasting, inventory sourcing and quoting, quality management, FedEx and UPS integration, kit assembly and foreign stock location management.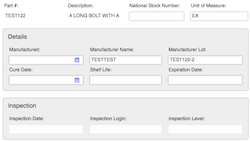 Inventory Control
We create inventory control systems custom for your business. Are you having issues with demand forecasting, lot control, serialization, BOM/kitting, sourcing or quality management? We have over a decade of experience in creating simple systems that do just what you need. We have clients that started with very basic systems and as their business grew we added just what they needed as they needed it. This keeps costs low and prevents disruption to your existing business and employees. Why would anyone do it any other way? More Info
Kitting
We've implemented many bill of material aka 'kitting' systems over the years. No two are alike! BOM operations are a complex process. Don't tie yourself to a system that can't be re-configured if your business changes.
LIMS
We have implemented lab management software for family reference, forensic and missing person labs. Laboratory Information Management Systems are a highly customized type of ERP software... and that's our specialty! Get a customizable system that can expand or change as your business grows and as lab procedures change. Automatically manage consumed lab items, accession samples and print barcodes. Pick and ship workflows, freezer management and batch processing streamlines your work and makes it easy to manage even large projects that can last months. Integrated document control and billing functions keep your accounting department happy.
Lot Control
From aerospace to medical to food services, lot control is an important part of inventory control in many industries. But even with ISO imposed standards, every company is different, and they need different workflows to manage demand and replenishment. All of our employees are well versed in the issues that lot control raises in a modern organization. Get software that satisfies your ISO inspector, prevents waste and is flexible enough to change as your business grows. More Info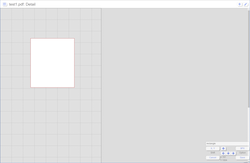 PDF Editor
We've replaced PDF software with simple web-based software. Do you have a complex document revision procedure? We can develop custom systems that fulfill your quality, compliance or role-based approval processes. Automating document revision with real-time notifications can cut approval times dramatically. Don't let your organization lose opportunities due to avoidable delays in document processing.
Production Lines
We create custom workflows for production lines in manufacturing or assembly. Kiosks, workstations and hardware devices are all compatible. Production line tasks automatically appear at the correct workstation. Once completed, tasks drop out of view and appear on the next workstation's screen.
Quoting
Rapidly adjust to customer requirements and save time. Quote projects from one screen. Copy part lists out of a spreadsheet and paste them into your app to quote the whole list at once. Integrate with email and fax to send quotes quickly.
Upgrade and Replacement
We upgrade or replace all types of software. Below are some of the systems we've upgraded or replaced lately.
Get a modern PostgreSQL or Microsoft SQL Server system. Experiencing slowdowns or outages? We implement systems that will perform for twenty years! Upgrade your existing system to a fully customizable solution that can simplify your life and change with your business. Our systems rely on only SQL and Javascript programming! Two of the most common skills among programmers.
4D
4D is a relational database management system and integrated development environment. When you upgrade from a 4D based app you can look forward to reliability and faster, less expensive customization.
ACT!
Act! CRM software enables small businesses to manage contact information and activity for marketing and customer service. We put ACT! into a rich, desktop-like web and mobile app, then customize it to your business.
Delphi
Still working with a blue screen or Delphi development cycle? We replace even large Delphi apps quickly and affordably. Free your data from an old development process and enjoy the speed and reliability of an enterprise quality system.
FileMaker
Upgrade your Filemaker database in place or migrate your data to a new app. We work with all versions of Filemaker.
Foxpro/Foxbase
Upgrade your Foxpro application in-place or migrate your data to a modern platform. We work with all versions of Foxpro.
Goldmine
Goldmine CRM software enables small businesses to manage contact information and activity for marketing and customer service. We put Goldmine into a rich, desktop-like web and mobile app, then customize it to your business.
INMASS
Goldmine Accounting software enables small businesses to lot controlled inventory. We can convert INMASS into a desktop program or web app, then customize it to your business.
MAS 90/200
MAS 90 and MAS 200 were versions of accounting software that enabled small businesses to manage resouce planning to a degree. We replaced MAS products with several integrated programs that were based on role, for example, the accounting department had a set of screens that allowed them to do their tasks, while other apps were for warehouse personnel, sales and administration.
Microsoft Access
Upgrade your Microsoft Access database in place or migrate your data to a new app. We work with all versions of Microsoft Access and have maintained many Microsoft Access solutions for over a decade. More info.
Microsoft *.Net
Looking for something with a lot less overhead? We replace all kinds of .Net applications with modern applications. Enjoy faster development times and lower development cost without sacrificing the rich, desktop experience.
Microsoft Excel
Upgrade your Microsoft Excel documents in place or migrate your data to an app. We work with all versions of Microsoft Excel and have maintained many Microsoft Excel solutions for over a decade. More info.
Microsoft SQL Server
We have extensive experience in Microsoft SQL Server consulting, mainly through public agencies and publicly traded companies. Whether you need help with tuning, high performance, troubleshooting or database design, we have experts on staff that can help.
mySQL
Looking for something faster and more reliable? We've replaced many mySQL installs over the last decade.
Oracle
Oracle is a very high end database that typically backs a custom ERP solution. We typically replace ERP systems due to our clients wanting a more flexible solution without expensive contracts. We bill hourly so you only ever pay for what you use.
Paradox
Paradox was an old style database and desktop solution that allowed a developer to put together accounting, inventory and other office solutions in-house. Eventually, people retire and the Paradox solution needs to be updated. We've replaced Paradox a few times and our clients are very happy because the new application works exactly like the old application, so no training on implementation day!
Peachtree
Our favorite system by far! Workflow Products has extensive experience in PostgreSQL consulting. Whether you need help with tuning, high performance, troubleshooting or database design, we have experts on staff that can help.
PostgreSQL
Our favorite system by far! Workflow Products has extensive experience in PostgreSQL consulting. Whether you need help with tuning, high performance, troubleshooting or database design, we have experts on staff that can help.
Quickbooks
Quickbooks is accounting software for small companies. We help a lot of companies that are stuck with Quickbooks because their accounting company requires it, but they have outgrown it. We move several modules within Quickbooks into a custom solution and that opens you up to all kinds of solutions like lot controlled inventory, version controlled documents, a variety of quoting applications, programs that incorporate your own business processes, integrated web-based inventory purchasing, bill of materials (versioning, quoting, purchasing, scheduling) and many other you-dream-it we-build-it opportunities.
Sage
Obsolete Sage software can be expensive to upgrade. We offer an alternative path. We put Sage apps into a rich, desktop-like web and mobile app, then customize it to your business.
Salesforce
Old Salesforce solutions are extremely expensive to customize and often you're told that the customization you want is simply not allowed. Couple that with the data security issues and high monthly cost and it's no wonder clients come to us to upgrade their Salesforce apps. We put Salesforce apps into a rich, desktop-like web and mobile app, then customize it to your business. Avoid exorbitant monthly fees by bringing your solution in house or using one of our managed cloud solutions.
Servoy
Expensive and slow Java-based solutions can be surprisingly economical to replace. Our solutions offer much faster page load times and a rich, desktop-like experience, even on a phone.
Zoho
We replace expensive, hard to maintain Zoho solutions economically. Move your solution in house and get a fast, flexible system that allows you to stop paying monthly fees.
Software Integration
We make stubborn software programs work together.
Are you required to use a particular program, but need additional functionality? Workflow Products can build a custom program that does what you need and communicates with the required software so that you don't have to keep two applications in sync by hand.
Barcode Labeling and Scanning
We've written many applications that use popular label printers such as Dymo and Zebra. Easily print whatever custom labels you require from the click of a button.
Business Intelligence and Charting
We routinely replace end-of-month reporting and charts with real-time business analytics that can mean the difference between a pretty chart and using your data to make fact based decisions every day of the week.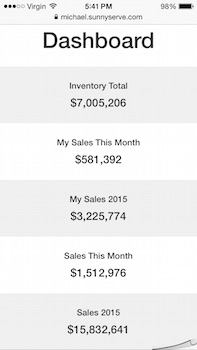 Custom Live Dashboards
Real-time dashboards for sales, inventory levels, receipts, shipments, purchases or any other metric. Totals by year, month, day or any other period. These dashboards look and work great on a desktop, tablet or smartphone.
Data Mining and Trend Discovery
Dashboards and charts are just the beginning. Data mining and trend discovery can lead to the discovery of problems and opportunities! Get a notification when a trend develops or changes direction. Today's systems have no limits!
Data Warehouse and Search
Pull data from any system into a permanent data warehouse and create the ultimate storehouse of knowledge about your business. Search and compile any metric without slowing down your existing systems.
Document Retention and Search
We build custom scan and index systems for document control and retention. Locate originals fast so you can fetch them with ease or scan and destroy. Reprint with the touch of a button. Search huge collections of documents for specific content instantly.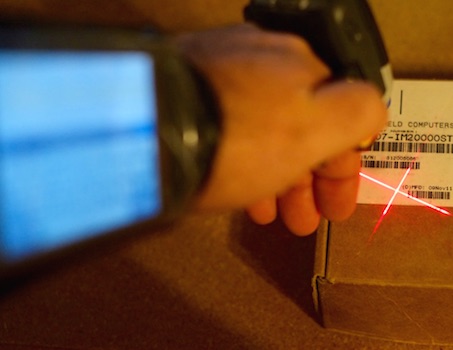 Mobile and Wearable Solutions
Remember those expensive embedded systems? These days we use a fast web app deployment model with inexpensive iPod and Android-based units. These new systems give you far more form-factor options and cause less eye strain. We integrate with bluetooth scanners and mobile printing units. Easily scan and print barcodes from wherever you are in the warehouse. We never mark up hardware or force you to buy bundled software licenses you don't need.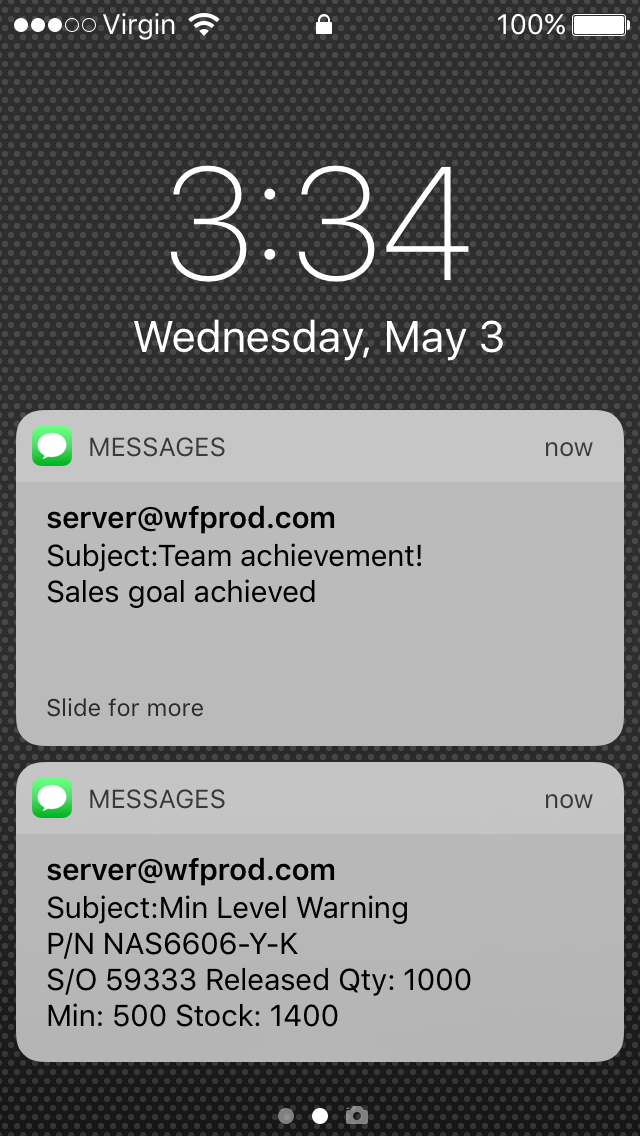 Real Time Notifications
Real time notifications such as SMS or email alerts based on appointments, order confirmations, stock-outs, sales goals or any other metric or event.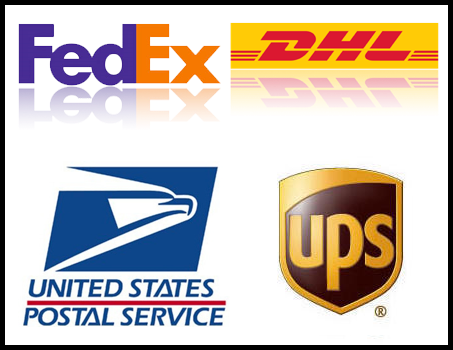 Shipping Integration
Whether you use our software or someone else's, we integrate with all the major shipping company software. We also do custom solutions for web-based shipping and other systems that require you to re-type data.
Free, Open Source Software
Free and paid support options are available on all our open source products.
Postage
Postage - A fast alternative to PGAdmin.
Free for personal or commercial use. Postage was created to show off Envelope, our web application platform that makes building desktop-quality database applications on top of PostgreSQL or Microsoft SQL Server a breeze.
Postage was the first free, open source application to use a modern architecture for managing a PostgreSQL database. Due to the efforts of the Workflow Products team and the Envelope codebase, Postage was benchmarked to be the fastest PostgreSQL Administration application for it's entire first year. During that time it acquired thousands of users from dozens of countries all across the world.
Postage has set the baseline of PostgreSQL Admin app speed and feature set and we are excited to witness the resulting growth and competition in the PostgreSQL ecosystem.
Free support is available through the bug tracker here.
Paid, Open Source Software
Free and paid support options are available on all our open source products.
Envelope for ODBC / Microsoft SQL Server
Free trial available. Paid support is currently available for Microsoft SQL Server. First year support contracts start at $50k for unlimited users.
Yes! We can support any ODBC database! Call for information. More info.
How to get your project started.
Starting a project with Workflow Products is easy and straightforward. We like to do a test project that is aimed at getting to know each other. We start our partnerships this way because it gives many advantages over other approaches. Low risk, clarity on how the process works, and the ability to calculate cost, value and the return on investment for your project ideas are some of the important benefits for your organization. The main objective however is to allow us to work together to expose any risks that we may need to watch out for on a more comprehensive project.
Three steps to a successful partnership:
1) Identify a small but worthy test project and provide us with actual data and a short functional description.
2) In a day or two, receive your demo project and project time sheet.
3) Evaluate the demo at your leisure and look over the time sheet to see how long each step took.
That's it! Your test project will have enough functionality to evaluate our understanding of your problem and our ability to fulfill your needs.
If you have over ten employees, we recommend that, before the next project, you appoint a Project Leader in your company. Their job is to communicate with the Workflow Products team and clarify project requirements on a daily basis. This works best if your project lead is someone with broad knowledge of your business and the ability to acquire answers to detail-level questions when the need arises. When necessary, they will coordinate meetings between the Workflow Products team and your stakeholders.
After the project is started:
✲ Feel free to give feedback on look and feel, functionality and implementation. Report all bugs in a timely manner.
✲ Contact any team member at Workflow Products at any time. We will route you to a different team member if necessary.
✲ You are responsible for the conceptual and functional design of your application. Assert your needs without reservation!
✲ Let us help you keep costs down when the opportunity arises. There is no such thing as too much information, however, one omission can cause unnecessary rework.
✲ Consider our recommendations carefully. We want your project to succeed as much as you do! You're paying for our expertise, use it to get the most value for your dollar.
✲ Teach us how to interact with you and your staff. We want to know! Maximizing the speed and quality of communication is important to the success of your project.