About Workflow Products, L.L.C.
Workflow Products, L.L.C.
2006 in Texas as a Member-Managed L.L.C.
A software company providing custom solutions for desktop, mobile and web applications.
Texas CMBL/HUB Vendor ID/Vendor Number:
541511 - Custom Computer Programming Services
518210 - Data Processing, Hosting, and Related Services
7A21 - Business Application Software
7371 - Computer Programming Services
918-00 Consulting Services
208-00 Computer Software, Including Cloud-Based
209-00 Computer Software For Servers
920-00 Data Processing, Computer, Programming, and Software Services
All employees of Workflow Products LLC receive periodic training in professional ethics and confidentiality, HIPAA compliance, ITAR compliance and EAR compliance.
If you need a specific compliance requirement for your industry please let us know.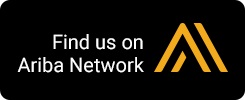 Workflow Products L.L.C. Corporate And Employee Code Of Ethics
We will respect best practices and prevent the recurrence of problems through documentation and testing.
We will share our knowledge with our clients and their partners.
We will walk the road of best value for our clients, even if that means advocating a client use another service provider.
We will respect our client's privacy and safeguard their intellectual property.
We will not delay to ask for help if we reach the limit of our skills.
We will not enter into three party transactions. We cannot work in our client's best interest if we accept money behind their backs.
We will avoid all conflicts of interest. In the event a conflict is unavoidable, we will inform the client as soon as possible.
We will keep the client informed of all matters that we would want to know, especially if we are at fault.
To the best of our ability and judgment we will uphold these values, regardless of hardship.
General Policy Statement
The purpose of this policy is to ensure that access disabled Customers, Prospects and Employees of Workflow Products, L.L.C. can access websites and webapps created by Workflow Products, L.L.C. This policy contains links and references to standards and tools we use, the instructions for testing our widgets and web pages for compliance, and instructions for feedback.
Links/References
Checklist to make sure the 508 specifications are followed
Standards Guide
Section 508 Full Text can be found here
aXe browser add-ons for testing accessibility
NVDA (NonVisual Desktop Access) Screen Reader
Accessibility Conformance Testing
Use the aXe browser add-on to check for errors. There are certain warnings that occur that do not apply.
Use NVDA to attempt using the page. The page may need to be re-arranged to make sense for screen readers.
Feedback/Requests
If there is an accessibility error that we are not aware of, please notify us via your POC. If the error has to do with the framework and not the individual page then create an issue on our open source project to make us aware of it: https://github.com/workflowproducts/envelope/issues
VPAT™ (Voluntary Product Accessibility Template®)