Powerful software for your business.
Workflow Products is a software company. We replace manual work with automation, replace obsolete software and paper processes with easy to use apps, make stubborn programs work together and upgrade old, obsolete programs or spreadsheets into fast, flexible apps. But don't take our word for it, see for yourself. We write all our own software so you never pay third party license fees. You pay only real labor costs for services such as setup, data migration and customization.
Trust changes the game!
Why choose us? We're different.
We're Fast. Get A Working App In One Day! We routinely push features out to end users in just a few seconds. Since customization is what we do, we've assembled tools to customize your app quickly, so you can afford to make the changes that will save you time. As your app grows more complex the addition of new features does not become more difficult or take any longer to implement.
Powerful Software Amplifies Your Employee's Strengths. Legacy Applications require highly trained and self-motivated personnel to inform the software that productivity has occurred. Our apps reverse this dynamic and prompt employees to fulfill their goals. By reducing the need for discipline, employees have more energy and motivation for more important tasks.
Your business: wherever you are! Out of the box software, DOS applications and spreadsheets tie you to a particular computer with the proper software installed. Our applications are easy to use on any computer or mobile device! Mac, Windows, Linux, iOS or Android, we've got you covered.
You'll never be "locked in". When we write your custom software you own it. That means if you decide to part ways with us not only do you own your data but you also own your app. Since our web technology is open source, you can have any programmer with a thorough background in SQL and Javascript (very common!) take over at any time.
Our software offers unique security features. For example, our web apps can be audited by you or a third party to verify that the app is secure. And since a complete security audit of even a large web app can be completed in less than an hour you can afford to schedule them regularly.
Yes! We want to bid on your project! We don't require a large financial commitment up front. Instead, we offer to do a very small "get to know us" project, three hours to a day at most. We're confident that you'll see how much a relationship with us will benefit you. We believe you need to see how much we can do in a few hours before you can calculate value or compare us to the competition. Call for details (817) 503-9545.
Differences that matter to you.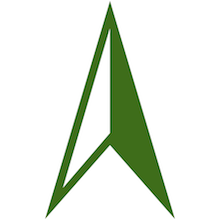 We have a code of ethics that addresses issues you care about. You should read it. Very few of our competitors even have one.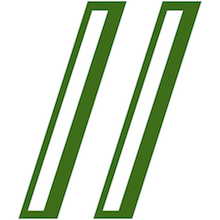 A true software company. We write software that picky programmers like us use every day. In over a dozen countries!
Industries we've served lately.
Let's add your industry to the list! No business is too small to afford our services.
retail goods and services
Got a specific problem?
Over the last ten years we've written software for an incredibly diverse set of goals.
Need to increase morale? Done it.
Teach a skill? Easy peasy.
Take a million+ company from paper or a DOS MRP system to a modern ERP system without a single training class?
Done it over and over again.
We dare you to challenge us!
High quality software pays for itself.